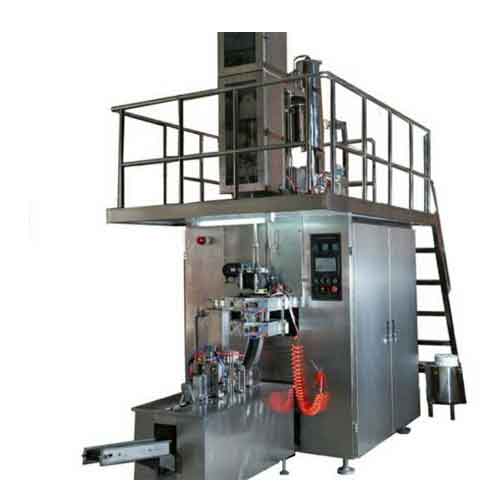 The machine use full stainless steel material, with the feature of stable performance, high degree of automation and good aseptic condition. it's main technical indicators have reached the top level of domestic and foreign products of the same type....Read more
VIDEO
Introduction
Automatic Tetra Pack Juice Filling Machineused for filling of juice, drinks, yogurt, milk etc. Adopt Swiss technology can finish box making, filling, shaping and sealing at one time, suitable for several types such as Tetra Prisma Aseptic, tetra brik aseptic squareline, tetra brik aseptic slimline and tetra brik aseptic baseline.
Features
1. The aseptic carton filling machine runs more stably, the performance is more reliable, and the product appearance is more perfect.
2. Paper feeding adopt rolling type, quantitative, sealing, cutting and shaping system use power operated mopping type mechanism to make the machine stable running.
3. Incorporate the latest technology of the modern light mechanical and electrical integration, using closed loop control technology to control the tension, photoelectric detection, PLC control, touch screen etc make the sealing more stronger and more reliable.
4. The main drive is mechanical, and the auxiliary drive is pneumatic, make the machine run more freely and steadily.
5. Change paper no need to stop machine.
Technical parameter
MJ2000 series  filling machine for Tetra Brik Aseptic
Package type: Brick type box packaging of paper aluminum plastic composite material
MJ2000-250b (250ML standard form)
MJ2000-250S (slim form)
Filling capacity: 200ml、250ml
Filing speed: 1800boxes/h
Power: 8KW
Voltage: 380v/220v 50Hz
Size of machine: 3800mm*1800mm*3500mm
Weight: 1600kg
MJ2400 series Aseptic brick carton filling machine
Package type: Brick type box packaging of paper aluminum plastic composite material
MJ2000-250b (250ML standard form)
MJ2000-250S (slim form)
MJ2400-125S
Filling capacity: 1000ml、200ml 、250ml、125ml
Filing speed: 2400boxes/h
Power: 12KW
Voltage: 380v/220v 50Hz
Size of machine: 3800mm*1800mm*3500mm
Weight: 1600kg